Publisher's Description
Losing a set of your favorite pictures, an important document for work or school or anything else that you need can be very frustrating. Unfortunately, data loss is something that happens all of the time and there are not many people who have never lost an important file before either due to accidental deletion or something even beyond their control. Fortunately, however, when data is deleted, the space that it previously occupied is only marked as available while the original data doesn't change until something overwrites it. Until this happens, you can take advantage of powerful data recovery software such as [email protected] UNERASER to get back what you have lost intact. This program works with any version of Windows and may also be started up from the Windows Portable Environment (WinPE) when you boot up from an optical disk or USB drive.
This means that you can recover data from your primary hard drive without risking further modification to its contents. [email protected] UNERASER works with virtually every kind of storage media using any version of the FAT, exFAT, NTFS, HFS+, Ext2/Ext3/Ext4fs and UFS file systems.
It also works with encrypted, fragmented and compressed NTFS partitions as well as disk images. The program is also able to find and recover files which names include non-english (unicode) symbols.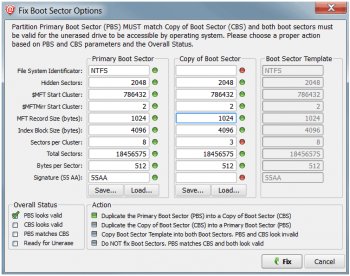 View Full-size
Latest Reviews
Be the first to write a review!