File Details

File Size
24.2 MB
License
Freeware
Operating System
Windows 7/8/10/Vista/XP
Date Added
February 28, 2019
Total Downloads
68,780
Publisher
Gretech Corp.
Homepage
GOM Media Player
Publisher's Description
GOM Media Player is an all-purpose video player that plays almost any video with ease. With its user-friendly interface, advanced functionality, and free price tag, it's the only media player you need.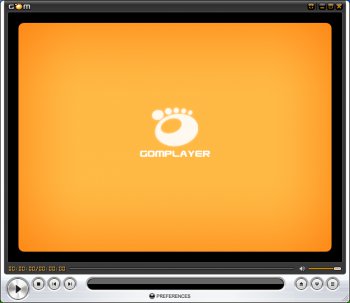 View Full-size
Latest Reviews
simonz reviewed v2.3.38.5300 on Mar 27, 2019
It's a great tool!
donmor46 reviewed v2.2.69.5228 on Sep 4, 2015
Beware of added software.
Illegal in Canada unless you can opt out.
Music4Ever reviewed v2.1.50.5145 on Apr 3, 2013
This is no longer Freeware it's Adware - Go for VLC player which is free & don't have associated junk added.
Zoroaster reviewed v2.1.50.5145 on Apr 3, 2013
Now bundled with AVG software, installs without asking.
Garbage.
...
EDIT : There IS the option to install or not AVG software, checked to install by default, sneaky at the end as always, and I had missed it. Sneaky is not dishonest, so I'll have to correct my revue for a player which remains in itself a very good one.
TameBest reviewed v2.1.40.5106 on Apr 29, 2012
GOM was a tiny good player !
A nag screen has now killed it all :-(
Impossible to deactivate :-(
I will go back to VLC Media Player which is still free, is much more powerful but heavier and using more resources.
VLC has got a much better buffer too => no slowdown while GOM was slowing lagging when moving forward into some films.
Bye GOM...
Music4Ever reviewed v2.1.40.5106 on Apr 19, 2012
Going downhill: As below it try's to add a tool-bar & gives ads after each use, I would prefer the option to purchase rather than have crap added to my PC - Looking elsewhere now ~

GOM Player is now Ad-Ware both on installation & in usage - Therefore no longer Freeware ~
Zoroaster reviewed v2.1.40.5106 on Apr 19, 2012
BEWARE! : this new GOM Player ver. 2.1.40.5106 proposes in a very sneaky manner to install ASK tool-bar. BEWARE !
I like and use this player, one minus for the crap associated to it.
Input Overload reviewed v2.1.37.5085 on Jan 10, 2012
My favorite media player. I don't see image quality issues whatsoever - GOM along with AIMP for audio & you wont go far wrong.

If you have issues with sound I would look elsewhere on your system as I use a high quality external DAC with dedicated audiophile British amp & sound on any video including HD is pretty good.

If you want alternatives try S Player or KM Player:

http://www.splayer.org/index.en.html

http://kmplayer.en.softonic.com/

I suppose we are spoiled for choice as there are 3 excellent free players rather than the dreadful WMP.

GOM IMHO is a great program.
Blaxima reviewed v2.1.33.5071 on Sep 8, 2011
I see a lot of people commenting on features but since I use foobar for my audio, something like this would be used for video only.

With that said, both this and KMplayer have something in common, average image quality. They're better than that terrible VLC but they really can't reproduce the same quality that BSplayer and WMP Classic Home Cinema do, and for me, that's the feature that is most important
trents reviewed v2.1.28.5039 on Nov 25, 2010
Hi,
This great to know about the best about GOM where it is a freeware media player that supports many features for advanced users who desire to watch video files at the best quality.
I think it will work for me..
Thanks ..