File Details

File Size
41.4 MB
License
Freeware
Operating System
Windows (All)
Date Added
April 9, 2019
Total Downloads
1,223,912
Publisher
Mozilla
Homepage
Mozilla Firefox
Other Versions
Publisher's Description
Mozilla Firefox is a free and open source Web browser descended from the Mozilla Application Suite and managed by Mozilla Corporation. Firefox is the second most widely used browser.
To display web pages, Firefox uses the Gecko layout engine, which implements most current web standards in addition to several features that are intended to anticipate likely additions to the standards.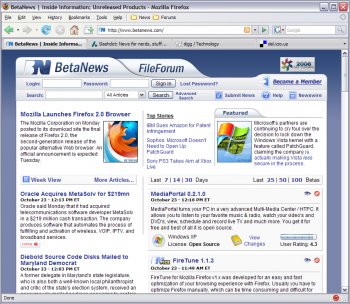 View Full-size
Latest Reviews
Someone reviewed v66.0.2 on Mar 28, 2019
https://www.google.com
ajay
[url=www.google.com]kumar[/url]
keyword
Monkey_Punch reviewed v66.0.2 on Mar 27, 2019
Still my go-to when all else fails or is just trying to make money off me.
toshibawhite reviewed v66.0.1 on Mar 27, 2019
Kaspersky support phone number +1-855-855-4384 is a renowned company which offers one of the most well-known antiviruses in Worldwide. Kaspersky support number is useful for virus assurance, web security, and malware and spyware protection. Kaspersky helpline phone number is planned and customized to keep your framework from conclusive malware and infections that can crash your framework and Put you in a bad position. Kaspersky help phone number gives you security and wellbeing with high development devices. Kaspersky customer service phone number experts assist you with the main endpoint insurance and various specific security arrangements and administrations to battle refined and advancing computerized dangers. A million customers are ensured by Kaspersky customer care phone number administration and help. Kaspersky technical support phone number official see how irritating such issues may appear and subsequently offer the prompt answer for such mistakes. Kaspersky tech support phone number give you exact and moment headings by following which you can settle issues you are looking with your system
Monkey_Punch reviewed v65.0.1 on Feb 15, 2019
I still trust Firefox far more than Chrome or Opera. You can still customize it but certainly much of the power tuning is being hidden in about:config rather than the Options menu. While it has become a tad more naggy recently, you can always turn off the nags as before. The Android version still needs work to be faster but I don't get browser hijacks like Chrome. Chrome is killing Firefox in speed on Android but no surprise as it's a Google product.
bigspud reviewed v64.0 on Dec 26, 2018
spyware, nagware and bloat.
just a typical modern browser.
methuselah reviewed v64.0 on Dec 10, 2018
overall a good browser.
Monkey_Punch reviewed v64.0 on Dec 10, 2018
Still better than a kick in the pants and poke in the eye.
dr_white reviewed v62.0.2 on Sep 28, 2018
Used to be good, now its chrome with a skin.
bigspud reviewed v61.0.1 on Aug 7, 2018
still not as good as
cltx99 reviewed v59.0.2 on Mar 29, 2018
I went a bit overboard with my first review. After using 59 for a while I like most everything about it. As time went on, I found FF to be rather slow in page rendering, slow to load my home page, some sights not loading photos and sometimes freezing. Overall, Slimjet is a better performer, but it's so damn ugly that I don't like using it. FF is good looking, but doesn't live up to all the hoopla and propaganda that preceded it.