Publisher's Description
"Age of Wonders II," the sequel to the award winning "Age of Wonders," is an invigorating mix of empire building, role-playing, and warfare with the ultimate in fantasy turn-based strategy. Players explore a world full of mythical creatures and mysterious lands while building an impressive force as an all-powerful Wizard. Through dangerous perils, your challenge is to embrace your destiny and take your rightful place at the head of the Circle of Evermore.
The beta demo features one scenario, playable from two sides with one additional AI opponent. The demo offers select features, spells and units from the game. For multiplayer, Hot Seat in Classic Turns mode is enabled. The full game will provide LAN, Internet and Play By E-mail multiplayer modes. The demo is beta (unpolished) code, so it does not have any official tech support.
Please send your feedback to [email protected].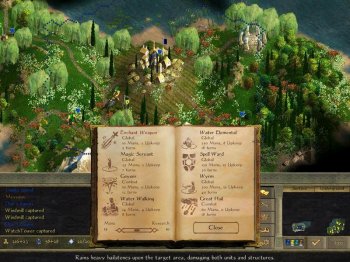 View Full-size
Latest Reviews
Be the first to write a review!